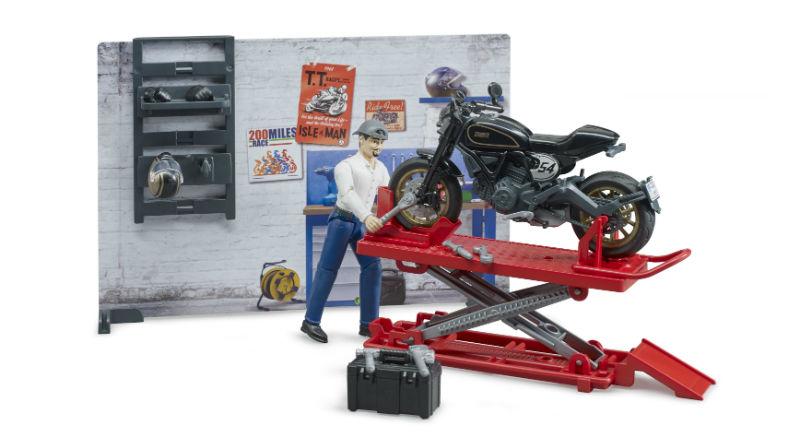 Bruder
Bruder Motorcycle Service Set
This season Bruder has chosen to launch a range of themed sets including this Motorcycle Service Set (BRU62101).
Using sophisticated L- and t-shaped combination elements the sets are set up in no time and can be combined as required.
Sets also include horse barn, health station, car service and police station.
The Motorcycle service set includes a Ducati Scrambler Cafe Racer together with:=
• Wall rack with shelf and holder
• Lifting platform with mounting brackets
• Mechanic with tools, helmet and gloves
• Double-sided printed units with stands