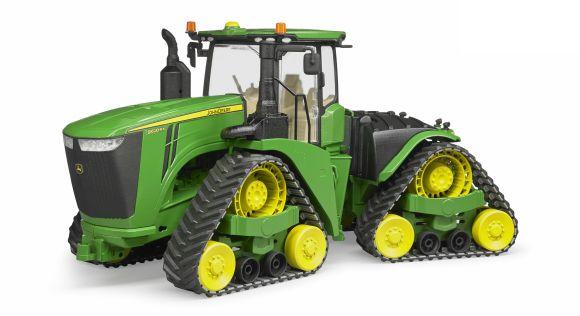 Bruder
Latest Quadtrac from Bruder
The John Deere 9620RX is one of the latest models in the Bruder range and is now available.
It packs a real punch and is features the recently developed crawler drive as well as the off-road articulated steering. The cab features one opening door and the impressive bonnet can also be folded upwards to showcase the massive engine.
Numerous attachments from Bruder's agricultural range are suitable for the tow coupling with height-adjustable lifting gear.
Click here to see full details.